Address
2402 N.W. 6th St.
Ocala, FL 34475
Hours
Mon – Fri: 8:00am to 4:00pm
Sat: 8:00am to 12:30pm
We Buy Non-Ferrous and Ferrous Scrap
We buy non-ferrous scrap, (aluminum, copper, brass , insulated wire, stainless steel, lead, zinc ) and ferrous scrap (iron, steel, pipe, beams, autos, metal that sticks to a magnet).
Prohibited Materials
How do I Sell My Scrap?
Please review the maps and directions below for selling your ferrous or non-ferrous scrap.
Learn More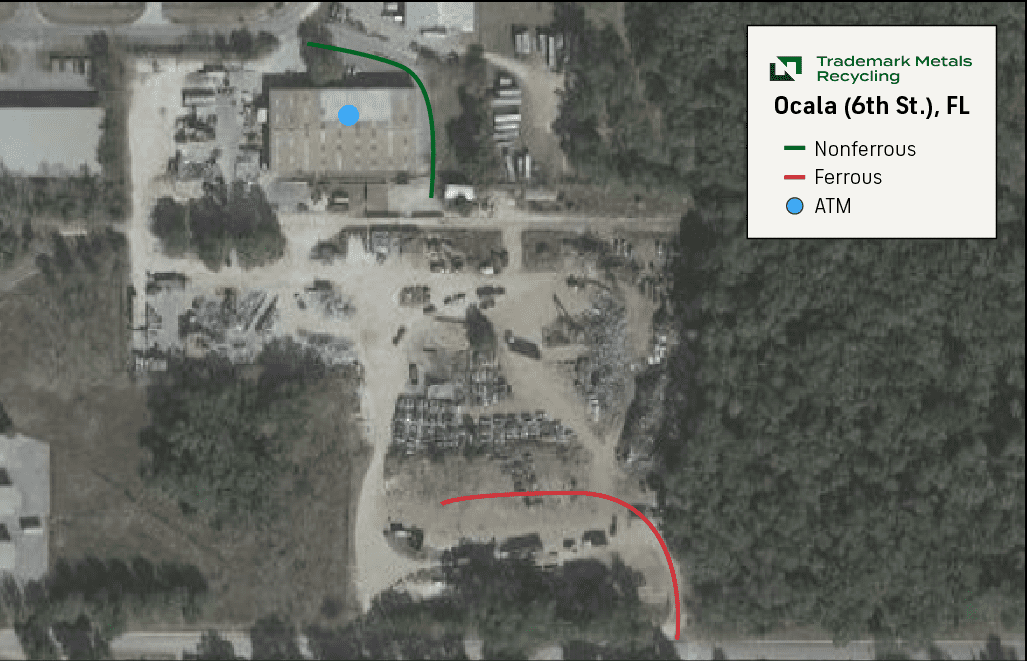 Retail entrance on NW 6th ST is for small ferrous and nonferrous loads with >200lbs of material, certain exceptions can be made depending on the size of the material being sold. The truck scale entrance on NW 4th ST is for both ferrous and nonferrous loads that exceed 200lbs.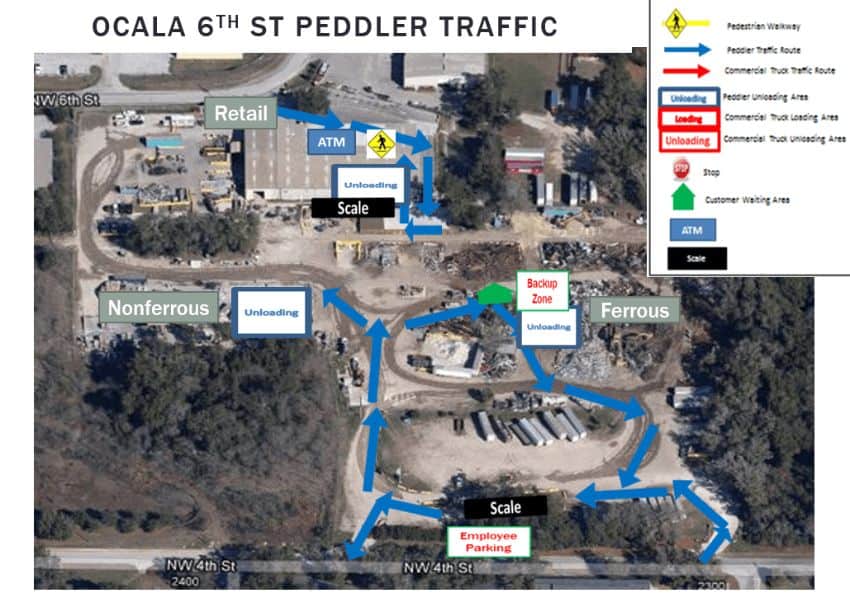 Commercial traffic is defined as trucks picking up material or large commercial roll off or dump trailers selling material.